About Me
I am a ceramics artist and my work is a labor of love. I have been on this journey of hand-painting ceramics for over 20 years. Through the years, as my tastes, inspiration and travels have evolved, so has my work. I enjoy creating custom pieces for my customers and collaborating with them to see their vision through to fruition for themselves or to give as gifts to their family and friends.My style is influenced by things I see every day. It can be from nature, travels, patterns, interior design or history. I like to observe and then  create. A new design can come to me while I am painting or can wake me in the middle of the night and inspire a vision. Either way, it soothes my soul. I feel grateful to be able to paint in a creative environment at my studio at the Casket Arts Building in NE Minneapolis.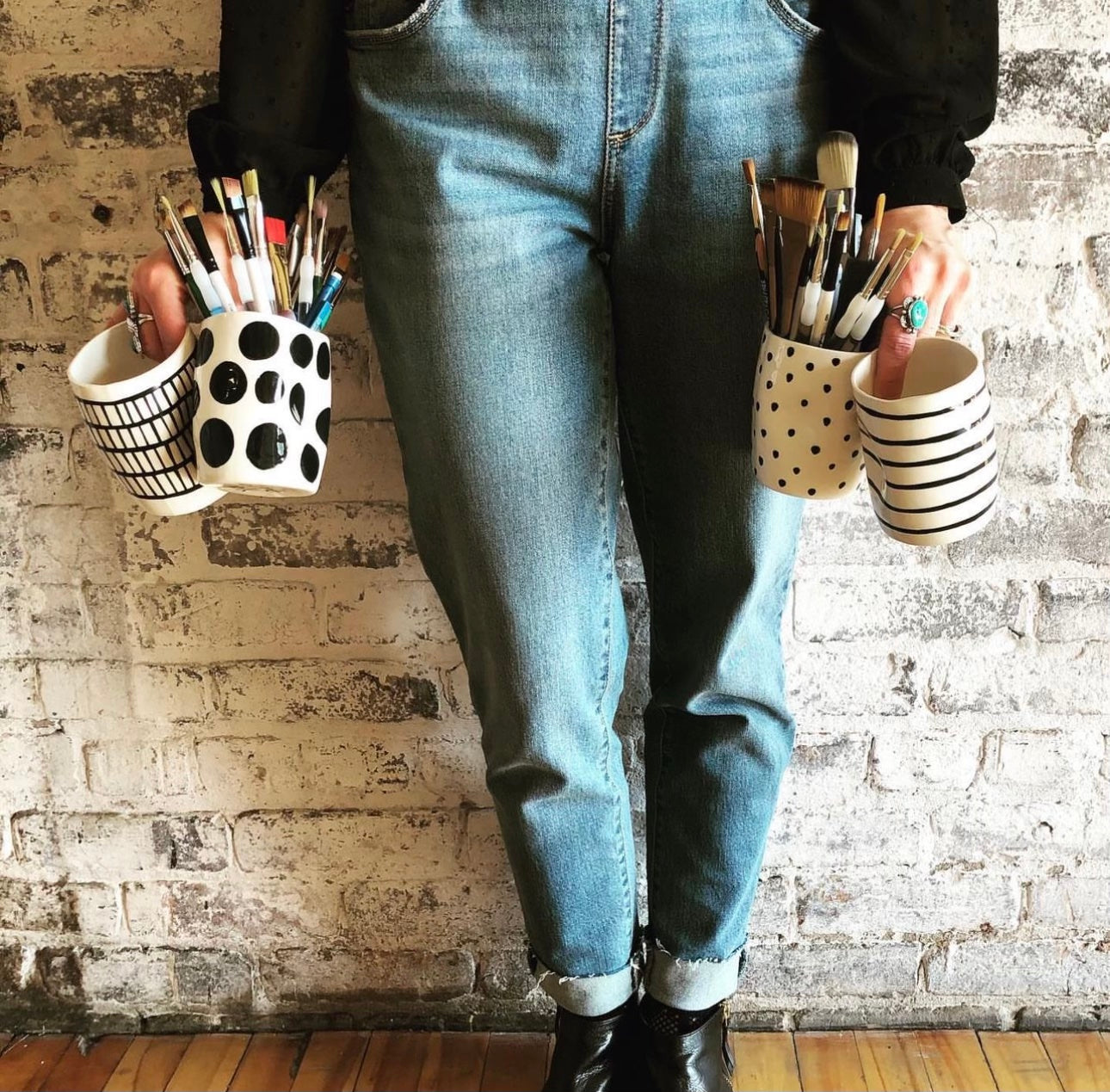 More things you might wanna know...
All of my pieces are created through a 3 step firing process.
I paint on Ceramic Bisque-ware. This means that clay has already been fired once in the Kiln. The process of bisque firing turns the clay into ceramics, and occurs before the painting process begins.
The next step in my process is to apply underglaze paints to the bisque-ware. This requires anywhere from 1-4 coats of paint. The pieces will then go back into the Kiln, where it will take approximately 16 to 20 hours to Fire and cool down.
At this point, I will begin the clear glazing process. I brush on my glaze using two coats. After it is thoroughly dry, it goes back into my kiln and is fired yet again.  In this process, the high temperature melts the glaze to form a glassy surface. This will also take 16 to 20 hours. Once the Kiln is cool enough to open, the pieces are finished! The colors become more vibrant, and the surface is shiny and smooth.
Your piece will be dishwasher and microwave safe. If using in the oven, I recommend placing it in a cool oven, and heating up with the oven.