Serving up custom ceramics, one piece at a time.
Book Studio Appointment
TAKING CUSTOM ORDERS FOR THE HOLIDAYS THROUGH NOV. 28
Fresh Out of the Kiln.

I am always pulling something new out of the kiln. Inspiration can strike anywhere and anytime, and then I get to work! My favorite part of the day is when I get to open up the kiln to see new pieces to share with you.

MN Love.

Minnesotans LOVE Minnesota! What better way to entertain than by showing your love for Minnesota. Whether it's expressing some of our famous catchphrases or celebrating some of our landmarks or even a special nod to our very own Prince. You will not have trouble finding a piece to enjoy yourself or give as a gift to show your hometown pride!

MN Collection

Always Custom.

You can't beat a personalized gift to show the recipient how much you care. When you give someone a custom ceramic piece that speaks to them, it becomes more than just a gift - it turns your gesture into something meaningful and a memory that is forever to be cherished.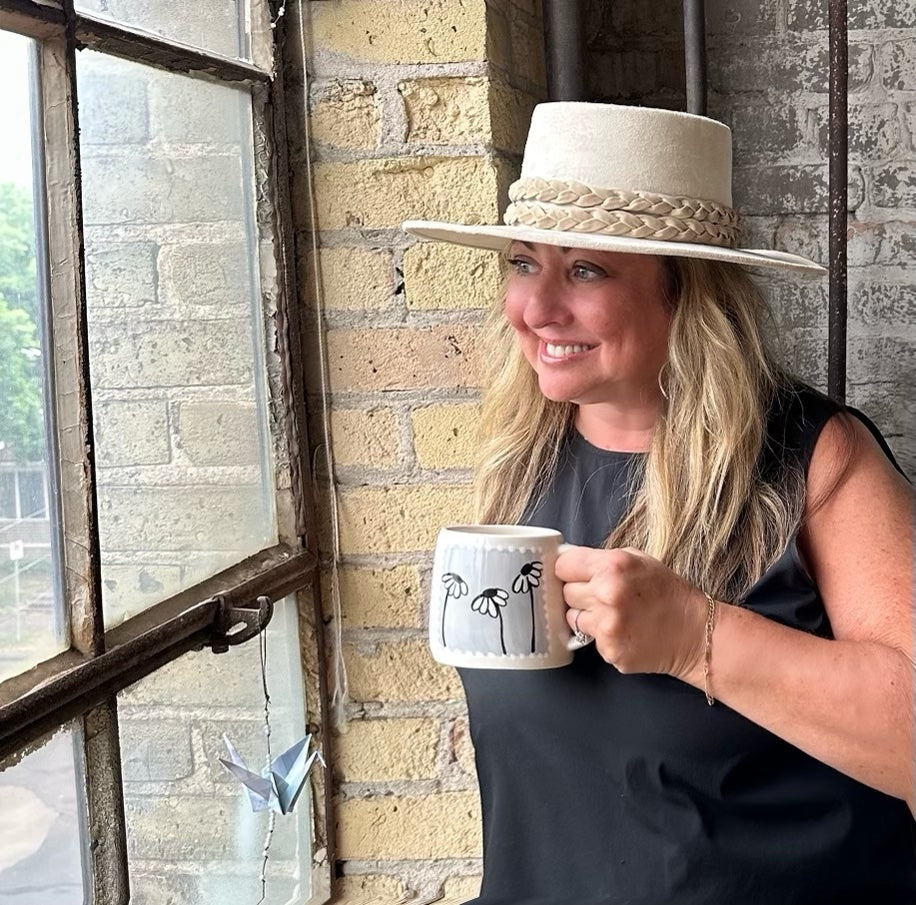 A bit about my process
I paint on Ceramic Bisque-ware, which is clay fired once before painting. Underglaze paints are applied with 1-4 coats and fired for 16-20 hours. Clear glazing follows, with two coats applied, then another firing for 16-20 hours. The finished pieces are vibrant, shiny, and safe for dishwasher, microwave, and oven use with gradual heating.
Scroll to the bottom of the "About" page to learn more!